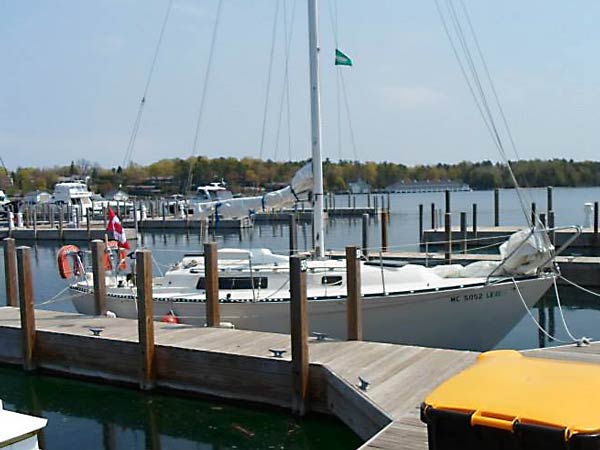 Sunny J
Mark III, Hull number 827, 1979
Lasalle, Ont.
Sailed since fall of 2013
John Wright, Sault St Marie, Ont.
E-mail
"She was stored in a heated hangar most of her life. Sailed her up from Charelvoix, Michigan into the Soo. I've only had trailer sailers until now, but I put a ton of effort into picking this girl. I think she's a keeper."