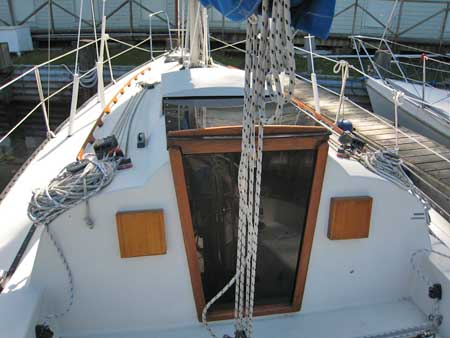 Selene
This layout is based on C&C's standard genoa-left, main-right layout.
On the left, genoa halyard 1 and 2, outhaul, cunningham, vang.
On the right, pole lift, pole down, spinnaker halyard, main halyard.
The wood panels on the end of the coachroof are not fillers for removed instruments, but rather are wood covers nicely made by an owner who was tired of replacing tatty plastic ones that the sun regularly destroyed.